REcommended Resources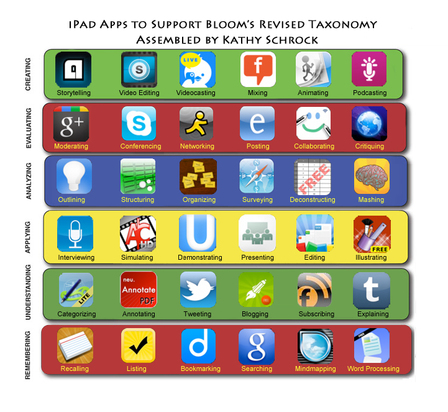 Bloomin iPad by Kathy Schrock
Mrs. Schrock develops great resources for teachers. Her latest site includes free apps that were "content-neutral" to make them usable across the curriculum. Each app image is clickable, and you will be taken to the iTunes Store to learn more about each one.
Read More
Virtual Field Trips
This website is sponsored by TeacherTap--providing a variety of resources for educators seeking to explore virtual field trips as a learning supplement for instruction.
Go on a Virtual Field Trip
Great Supplies, High Volume, Low Prices
Oriental Trading Company is the nation's largest direct merchant of value-priced party supplies, arts and crafts, toys and novelties, and a leading provider of school supplies and affordable home de'cor and giftware.
Go to Site

Go Animate
With GoAnimate, you can easily make animations the way you want to. There is nothing to download and there is no need to draw. You can make your own animated characters, direct your own movies, and watch others' creations. It's easy, fun, and free. You can customize your videos with a large number of features that allow you to create truly unique works of expression.
Ready to GoAnimate?

This website was created by a retired California teacher to share information and resources for the benefit of all. I hope you enjoy this website and find it useful for your students or children.
Go to the Site